Pardon me for my use of the word serendipitous, but that's just due to the serendipitousness of this.
There was an antique store on the way to the farmers market that I had always been interested in, but I never got around to visiting. Then one day I went inside and it was incredible, I wandered the place and was floored when I saw these: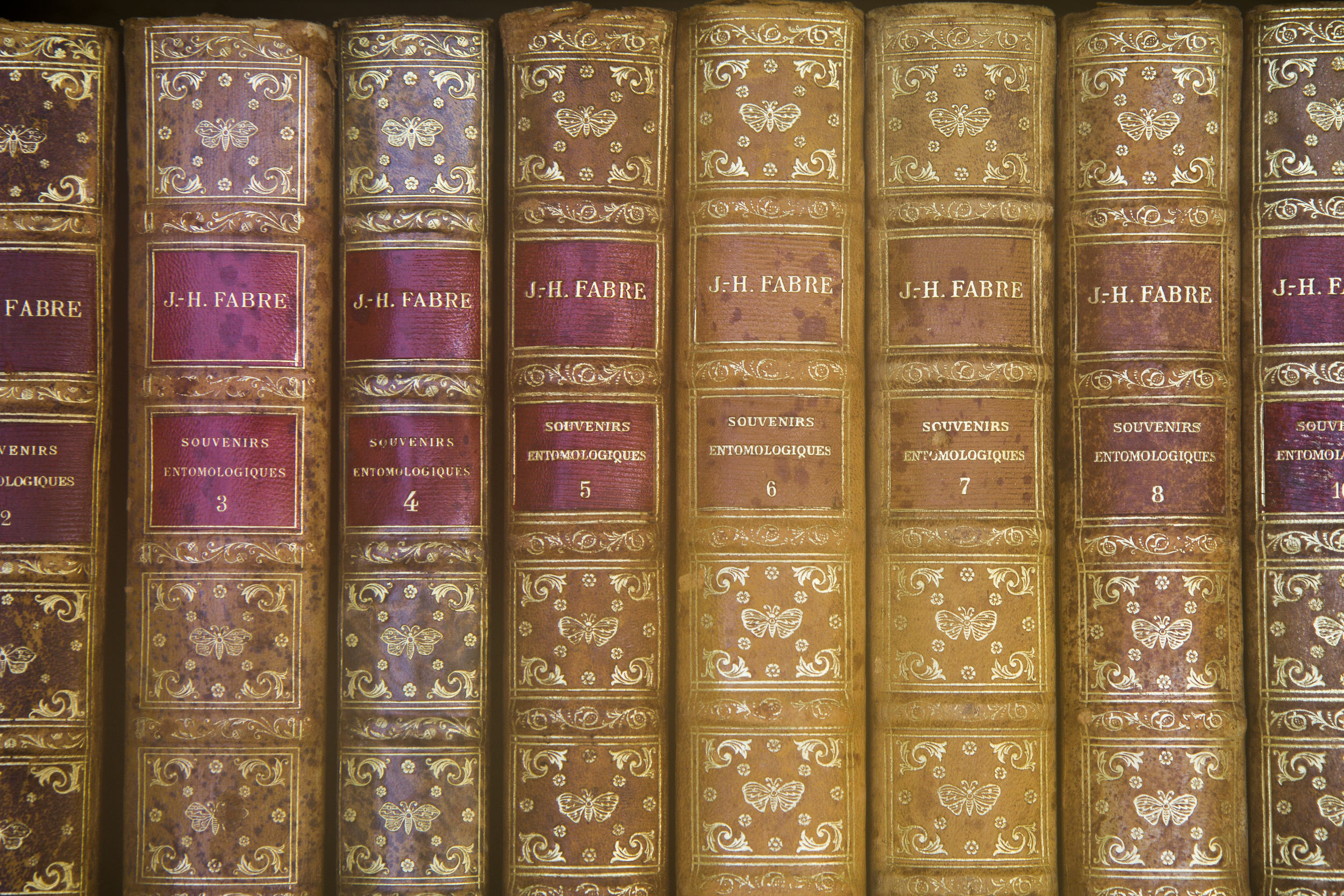 These are the original volumes of Souvenir Entomologiques, and they are stunning. The marbled covers and marble inside cover are a beutiful sea of colors. And the spines are so beautifully and intricately gilded. Someone put a lot of care into them, And I always have an appreciation for small caps done well. Whoever designed them knew these would get their own shelf and made them a statement.
It's hard to rationalize buying an entire book set in a language I don't speak, but I thought to myself maybe I could compare the stories and learn that way. There's something romantic to it, I think, to knowing solely Entomological French.