Continuing on the trend started by Souvenirs Entomologiques, I have two more amazing books written in a language I don't speak. Although both Barcelona Grafica and 25,000km de Signes are written in Spanish they cover what is universally understood: signs.
Barcelona Grafica was written and photographed by designer America Sanchez. it is meticulously curated, showing the character of the city and groups of the same thing expressed differently. It's refreshing to see how many different ways "farmacia" is displayed and how shoes, glasses, or fish are communicated without words. As a designer with a passion for typography and lettering I am especially drawn to the "R" in "Rosamor" and the extent of authentic typographic inspiration the book provides. The city truly has a language all its own, you know, besides Catalan.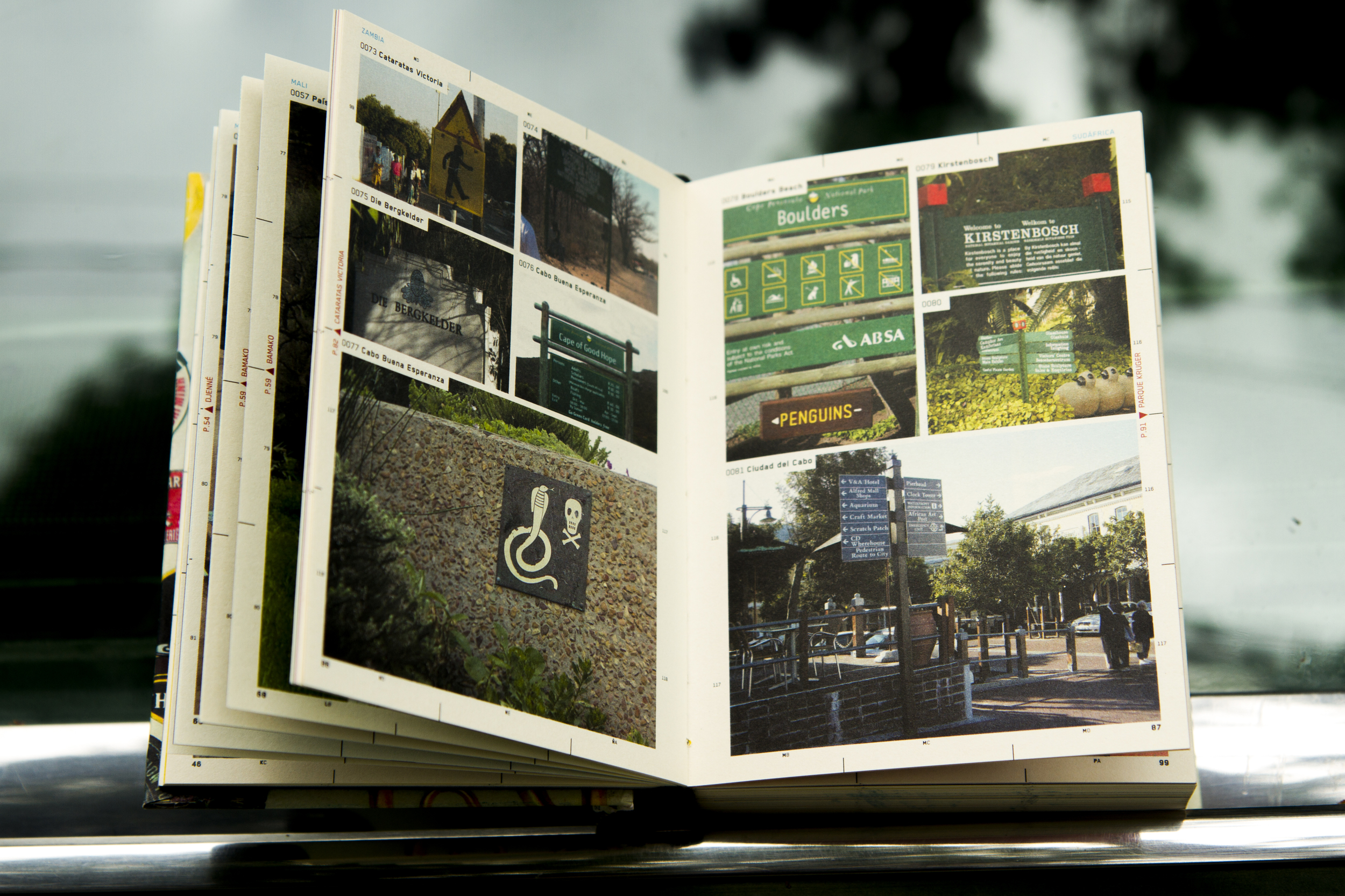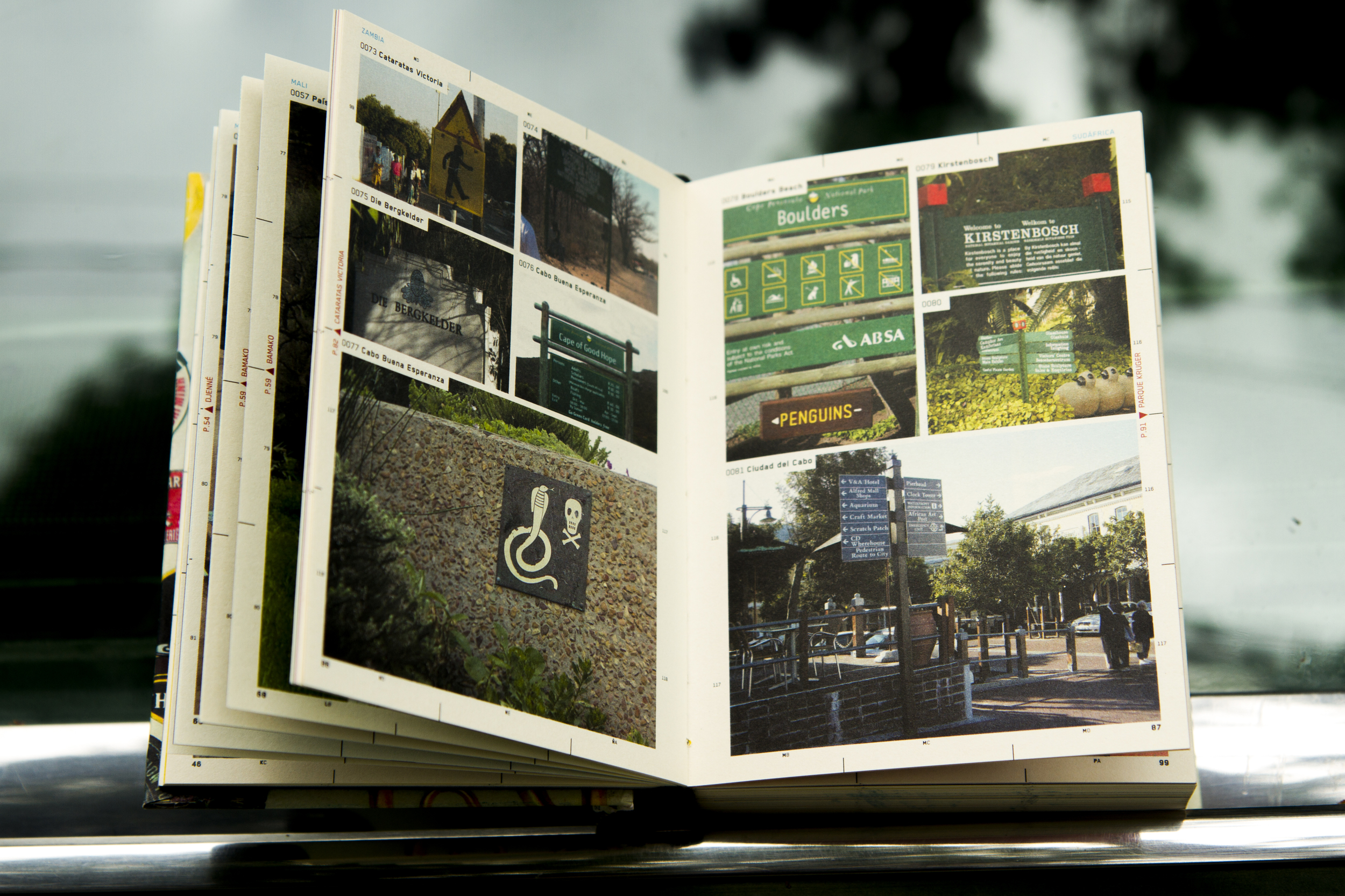 The focus then shifts from the regional specificity of Barcelona Grafica to take a broader look that encompasses the whole world in 25000km de Signes. To put it simply, this book is a journey. Carmen Revilla and Lluís Morón traveled the world documenting unique signs with different cameras. The result feels like a road trip. It is small, but dense, at 804 pages and 6.8 x 5.6 x 2.9 inches. The paper is almost a cardstock, which, combined with the size almost makes it seem like a book of postcards, and the thickness and matte of the pages heightens the quality of the book, adding a level of continuity to a book that spans the world. It is complete with illustrations on graph paper that shows how the author thinks, these range from hand signals depicting Italian communication, to ampersands, to drawings of fictional road signs. I also find the folio bits fascinating, leaving in the gridlines and crop marks, further feeling like a map, drilling in the journey experience.
Personally I enjoy the range of restroom signs, because those always have to be understood without writing. How do places differentiate between men and women? (and if it locks do they have to?) My favorites include the two hats, one with flowers, and the simplicity of red lips on one door, and a moustache on the other.